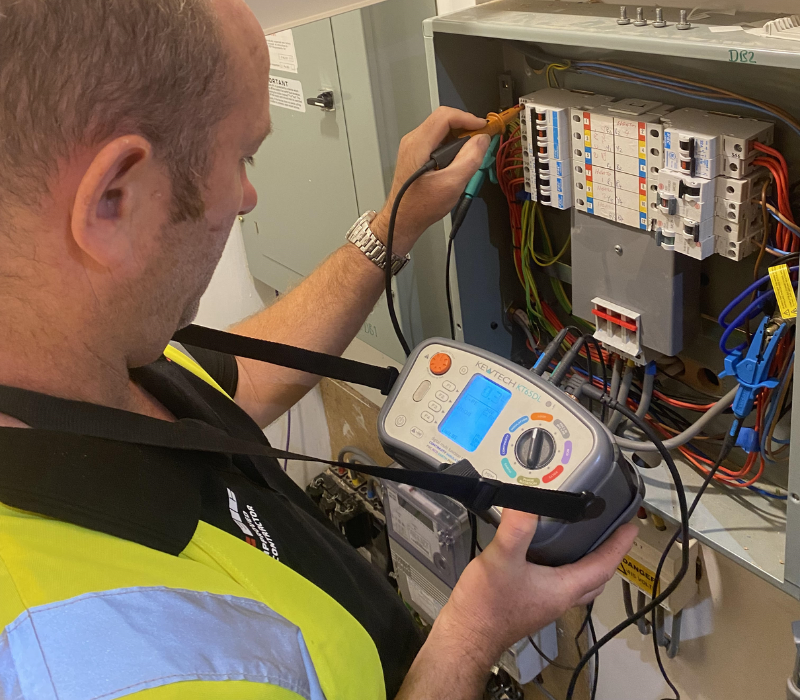 What Is An EICR? The Complete Guide To EICR Reports | PM Electrical
EICR (Electrical Installation Condition Report) is a standard test landlords, employers and even homeowners need to do. It ensures the safe use of your property.
It is a legal requirement for landlords to provide EICR test sheets to their tenants, if you are moving properties, also if you are managing an office, get in contact today to book!
Request Your Free Quote
How much does an EICR cost?
The EICR price is based on how many circuits you have in your property, and it will also depend on having a previous TEST certificate.
Book your free quote today, and we can come and tell you the price of your unique EICR test.
How often should you carry out an EICR check?
For rented domestic properties it's every 5 years, and for commercial properties/businesses, it's every 5 years.
How long does it take?
The EICR will depend on the size of the installation, if it is 10-15 circuits it is usually a day.
Who can carry out an EICR test?
You need to be a fully qualified electrician to do the job and be approved by NICEIC.
All of our operatives are fully qualified at PM Electrical.
Do you need to have an EICR TEST? Book with us now!
Until Next Time, PM Electrical
Request Your Free Quote