Well known for its thriving tourist trade, the seaside town of Teignmouth is home to many guest houses and hotels. Many local businesses and offices can be found providing products and services to residents who rent or own properties in the area. Those in need of professional electricians in Teignmouth can look to PM Electrical to provide high quality, professional services. Specialists in electrical installations and certified to perform inspections we can carry out projects of all sizes in domestic, commercial, and industrial environments.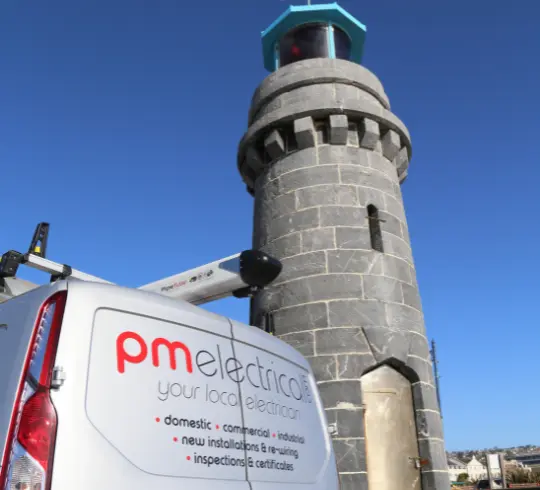 Expert Services Tailored For Your Needs
Along with completing electrical installations and planned testing and inspections, headquartered in Teignmouth, we can also be called upon for small reactive work. When you need problems resolved or work completed quickly you can count on us.
25 Years Of Reliable, Local Electrical Services
For over 25 years we have been supplying electrical services to Teignmouth-based companies, landlords and residents completing a range of projects from installing electric vehicle charge points and LED lighting systems to upgrading power supplies and rewiring.
Looking For A Local Electrician?
Whether you need a one-off electrical repair in Teignmouth or a continuing contract to handle ongoing maintenance and inspections get in touch with PM Electrical now on 01626 333141. We offer free no-obligation site surveys and quotes, and all work is guaranteed with certification supplied.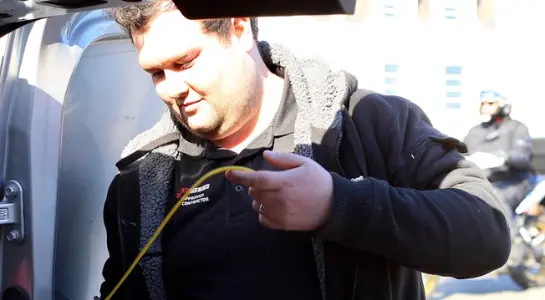 Based in South Devon
Covering